SENSIBLE+ AIR QUALITY MONITOR
An intelligent smart portable indoor air pollution monitor
to keep a tab over the air you breathe
Real-Time & Historic Air
Quality Data (Hourly, Weekly & Monthly)
Easy Access of Data via Web &
Mobile App Through WiFi Connection
5000 mAh Inbuilt Battery
Long Screen-Time
On-board Micro SD Card
Data Storage
7 inch Touch Screen
To Have Smarter Access
Micro USB Charging
Easily Recharging Cable

  Compliance with LEED, WELL, and ASHRAE standards
Accuracy of Prana Air Monitor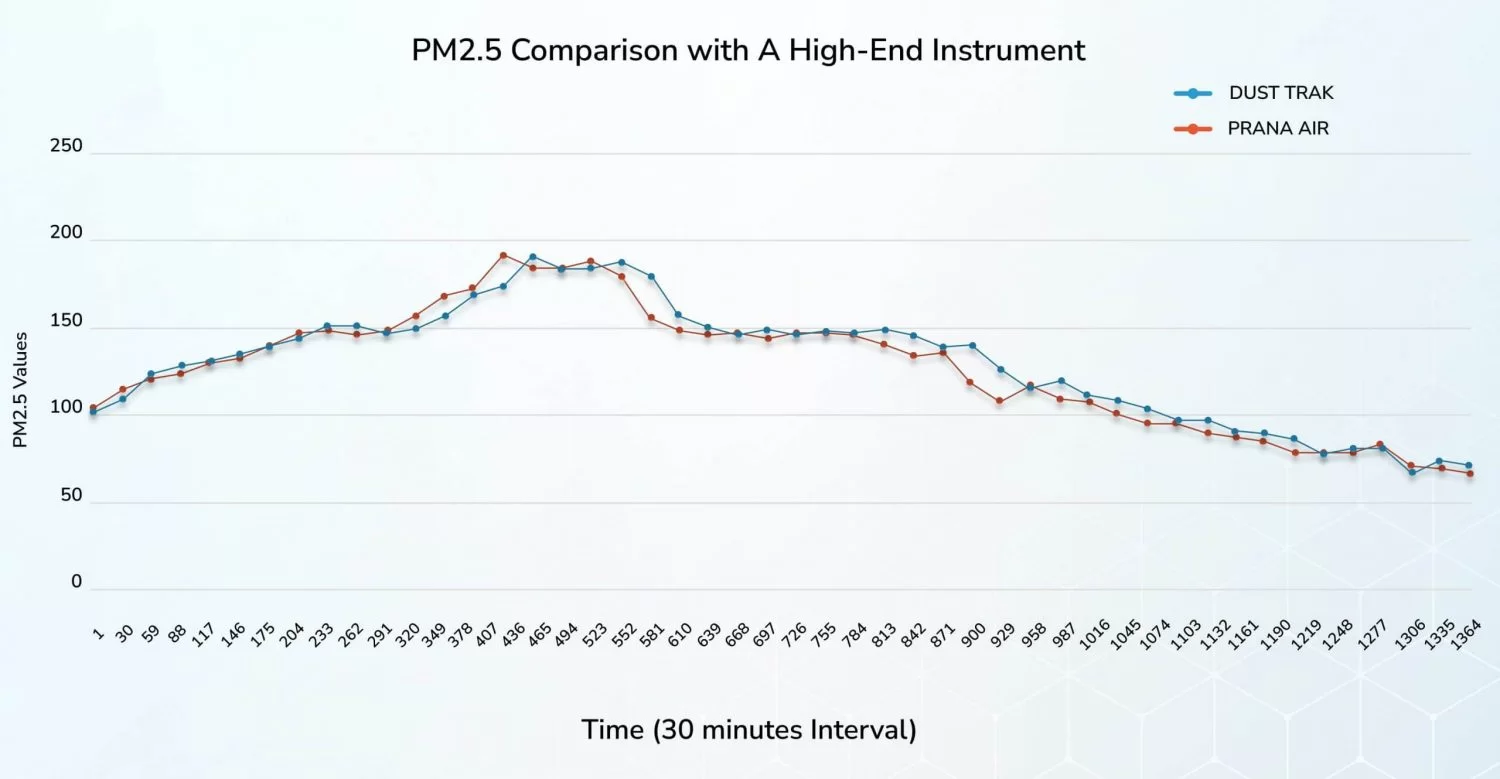 Your Air Quality Score
An Air Quality Index (AQI) is used by government agencies
that depicts how polluted the air currently is or how polluted it is forecast to become.
Find out what does the AQI India value tells about the air you're breathing.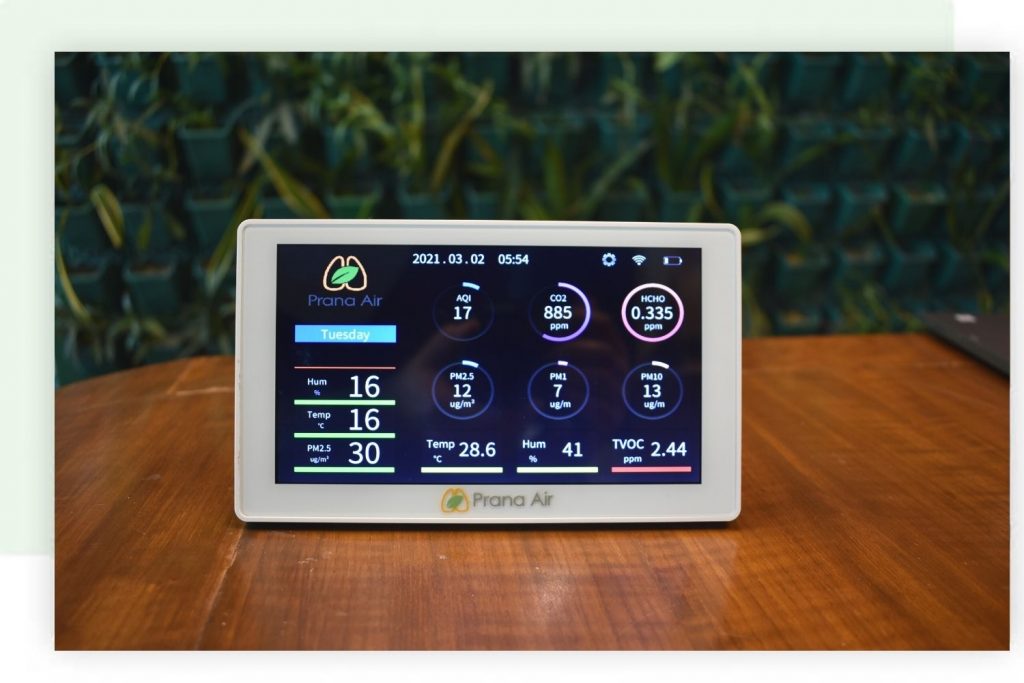 How to connect SENSIBLE+ with dashboard?
Scan this QR Code to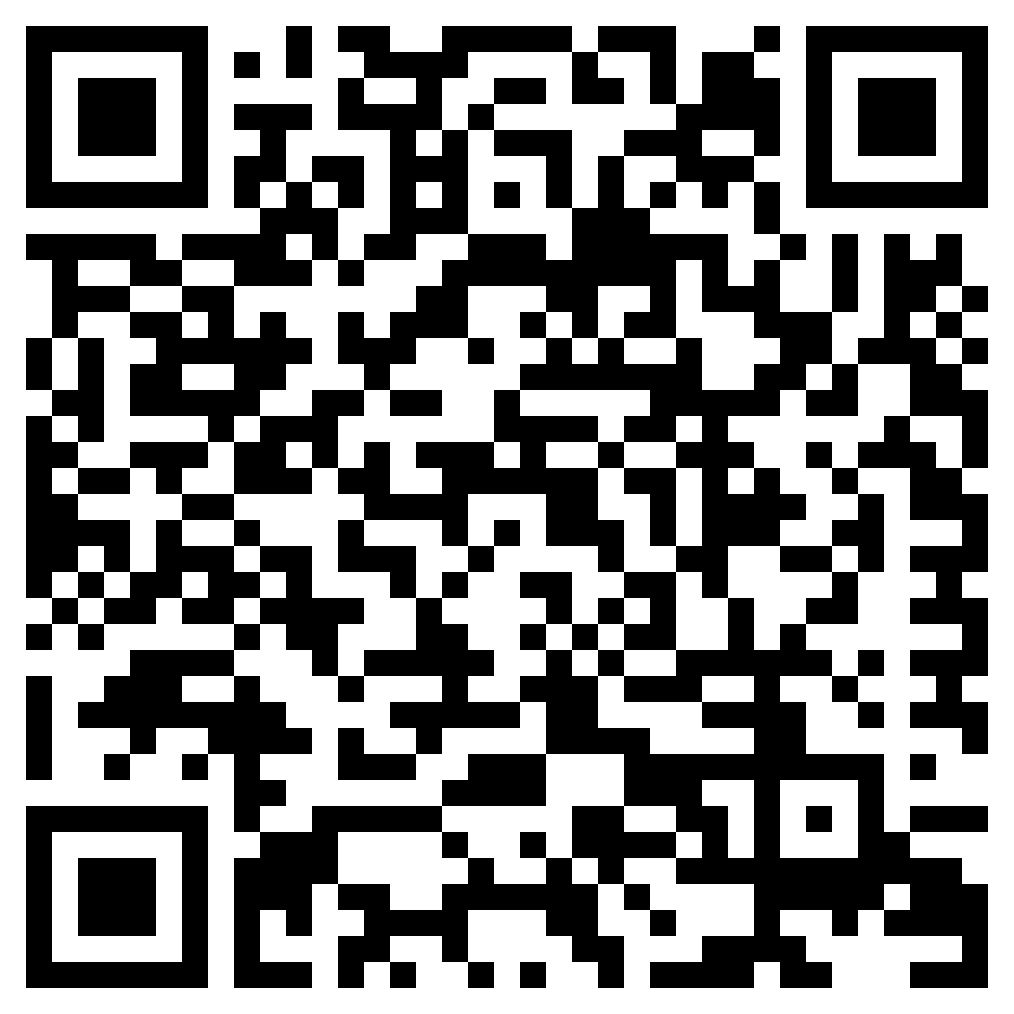 Download Product's Manual
Scan this QR Code to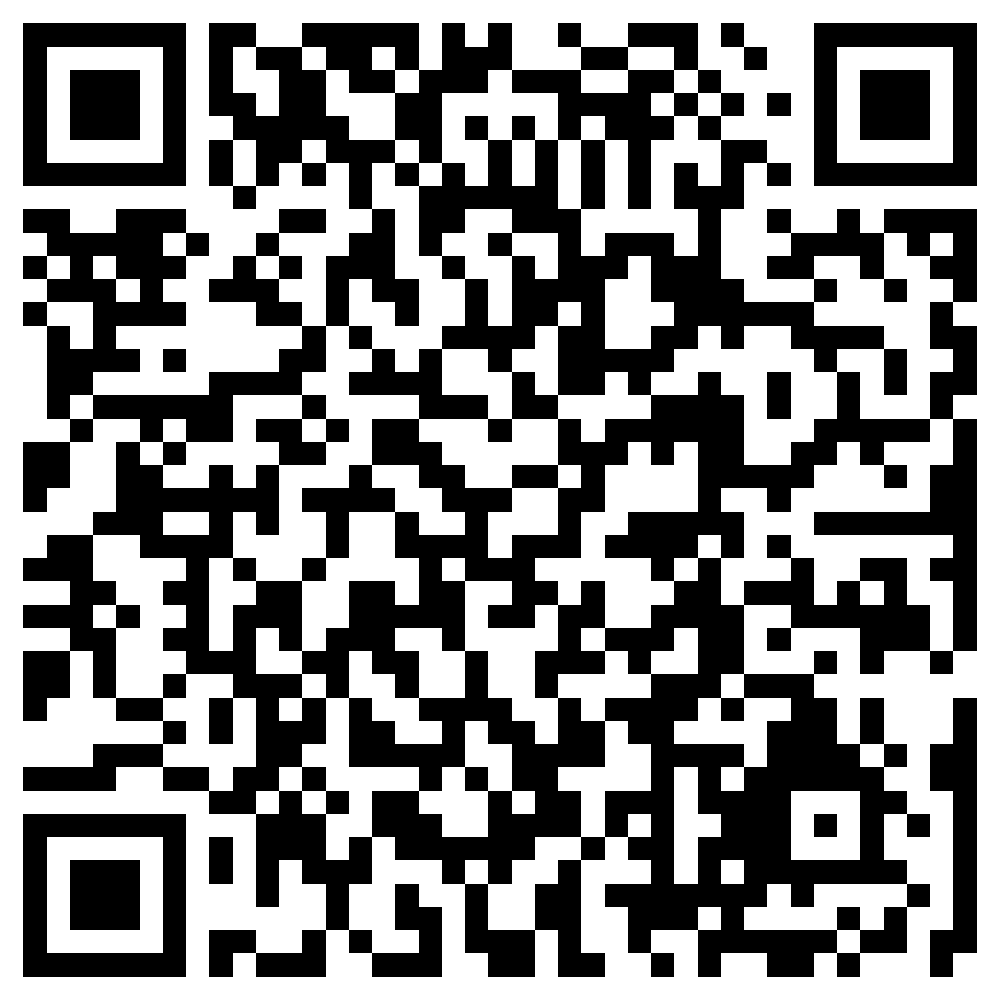 Download Product's Brochure
One-Stop Solution- AQI App & Dashboard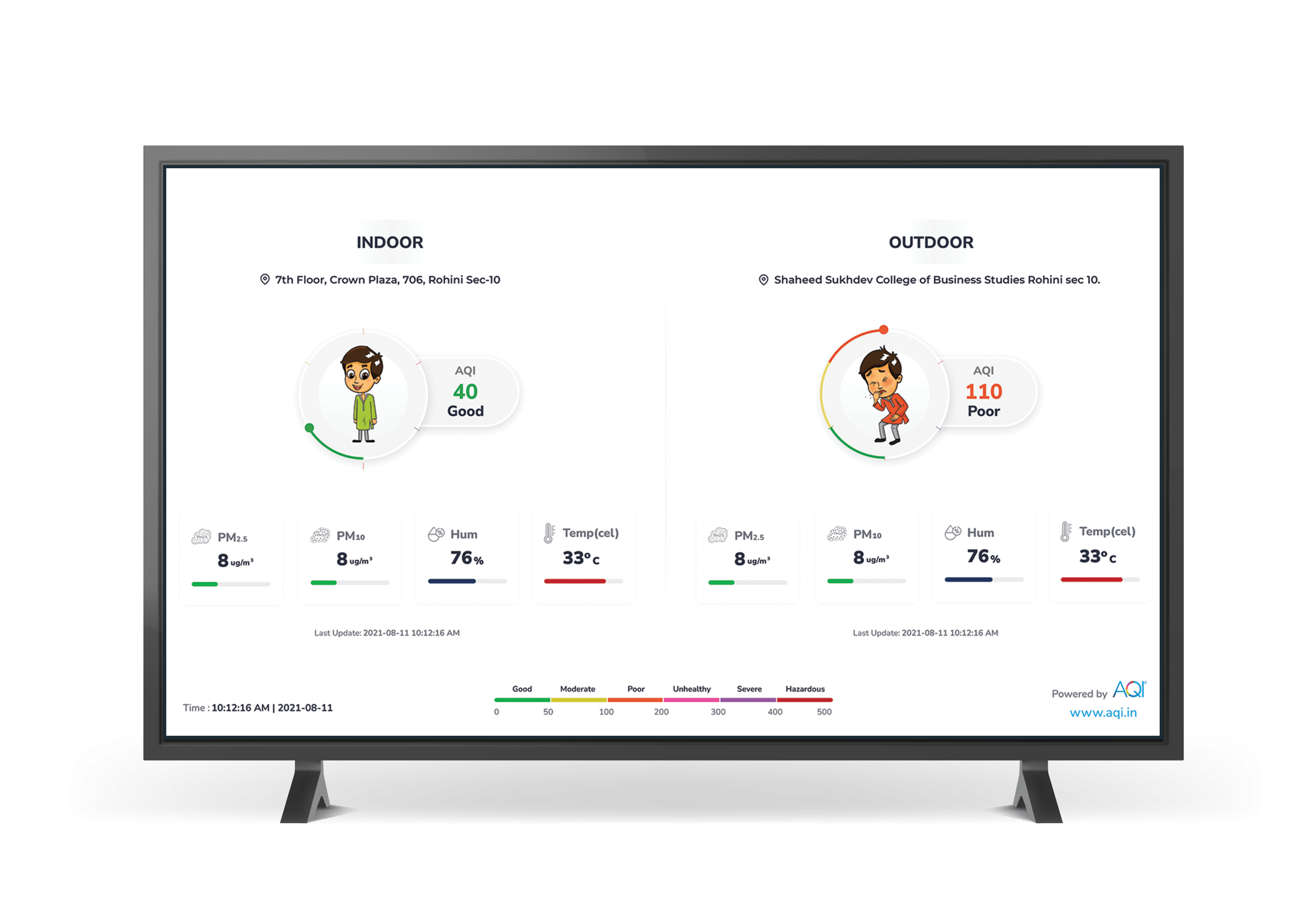 AQI Web Dashboard
Real-time & Historical Data

Access your city's data on real-time or historic air pollution parameters like AQI, PM2.5, PM10, Temperature, Humidity & Noise parameters anytime, anywhere.

Health Recommendations

Get health recommendations according to the current air quality. These will be particularly helpful to you on the days with high pollution levels.

Generate a Link/Scan the QR

Share the live monitoring data externally by generating a link or a QR code.

Comprehensive Air Quality Data

Place AQI India widget on your home screen to view AQI information on the go.

Reliable Dashboard

Log in to our exclusive AQI dashboard with your credentials for a reliable experience .

Export Data

Export the air quality data of your device(s) in an Excel Sheet format for future reference.
Convergence of Multiple
Devices at one place

Pair one or multiple Prana Air – Air Pollution Monitors with the dashboard through WiFi/GSM SIM connectivity.

Graphical Representation for
Comparative Ease

Get graphical representation of air quality data for your ease. Also, you can compare multiple data and make inferences.
Check Your Air Pollution Data By Scan QR Code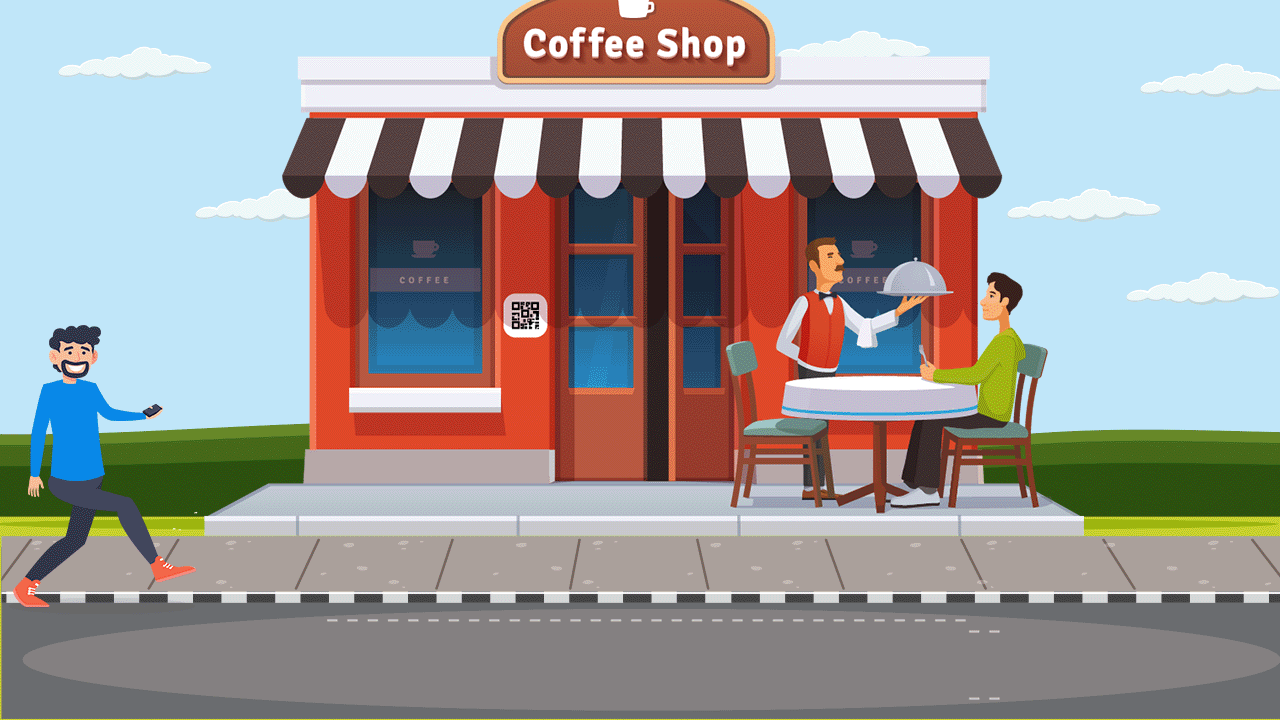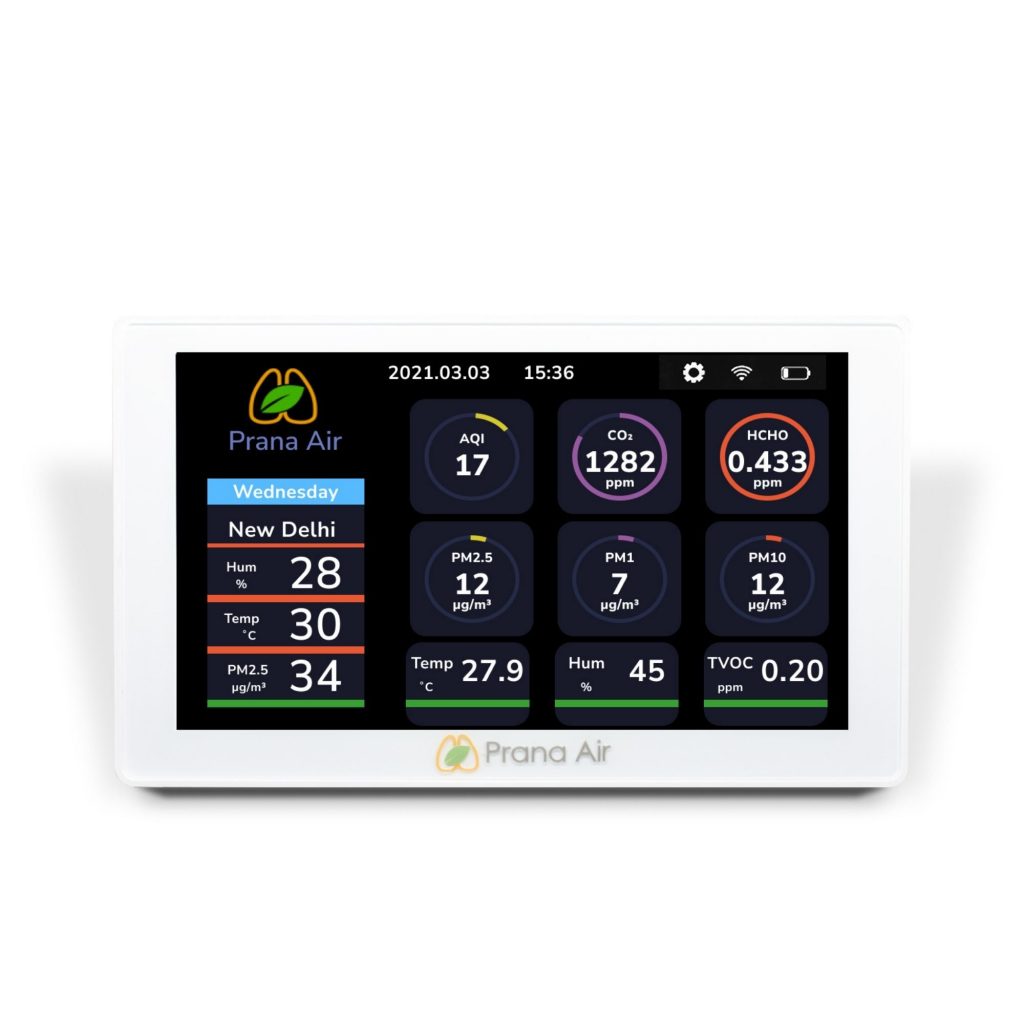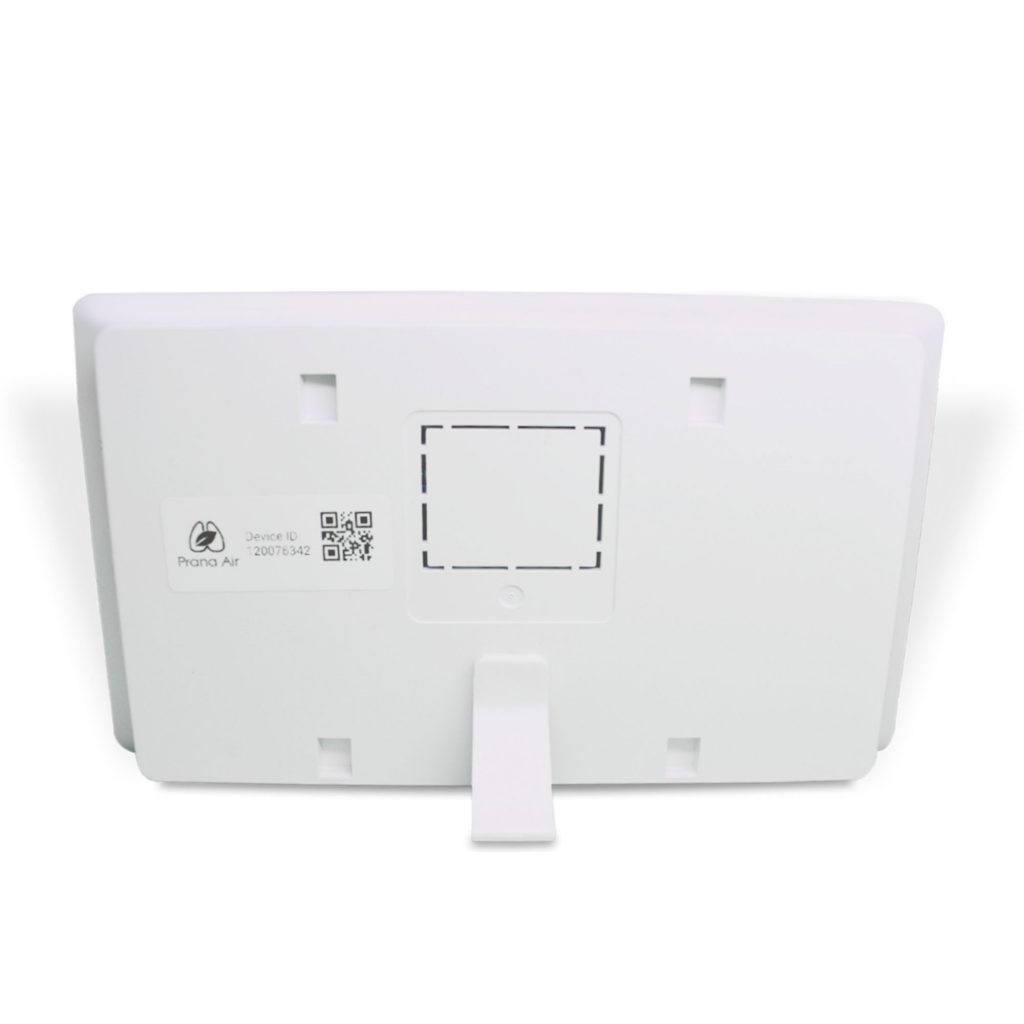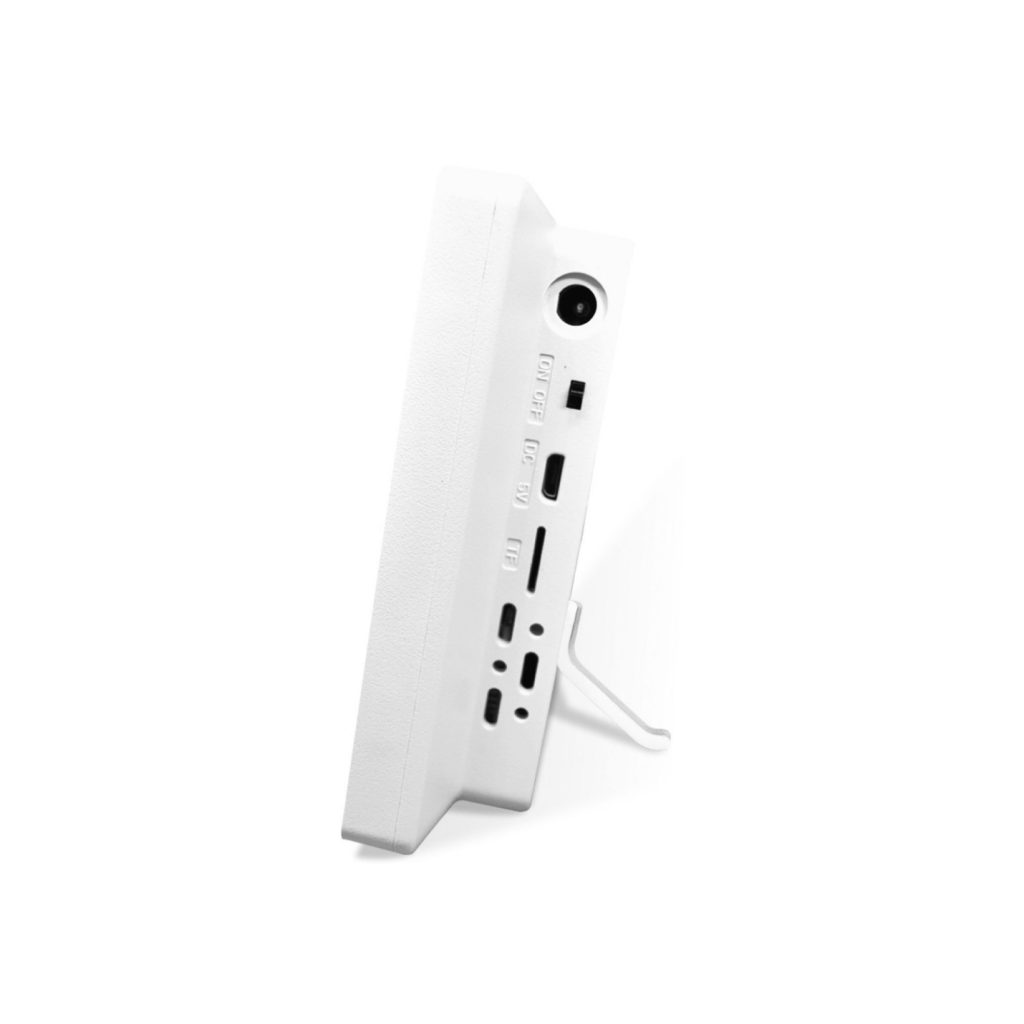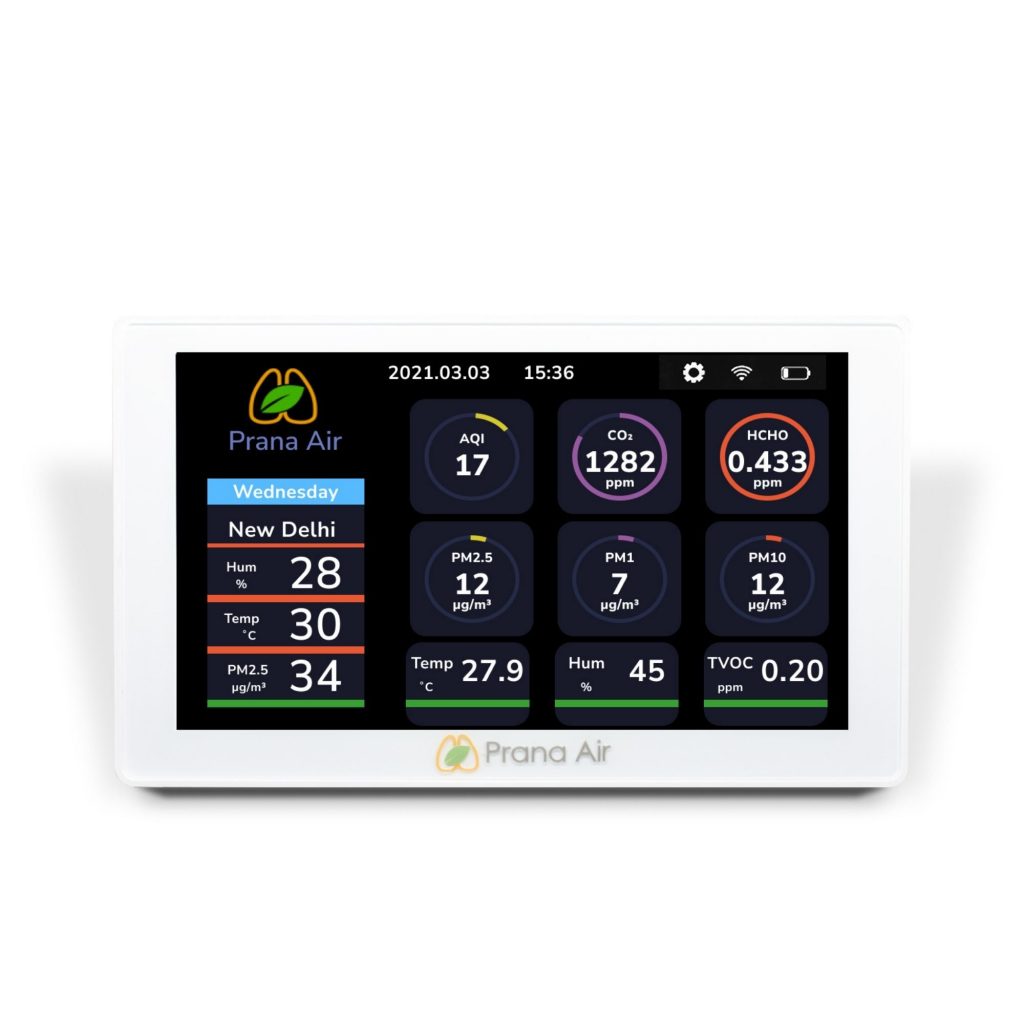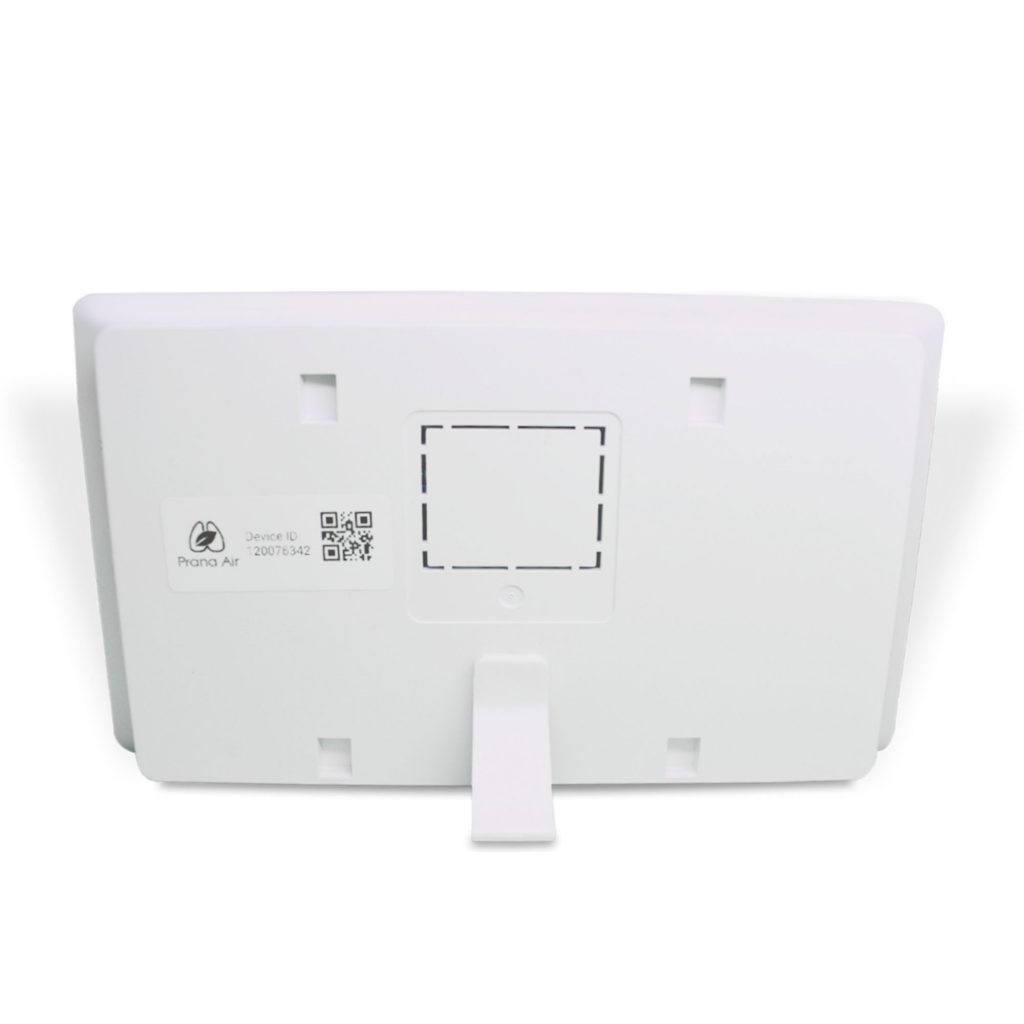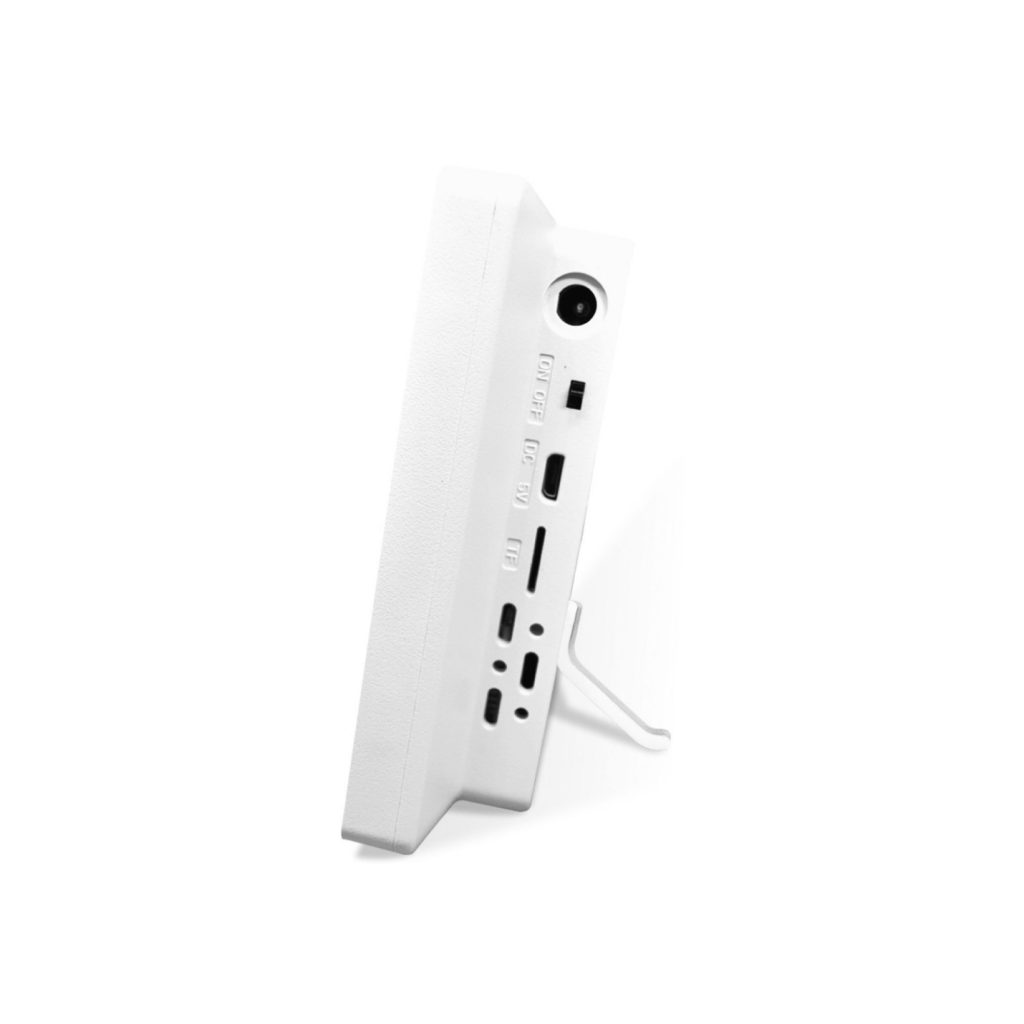 Technical Specification
| Parameter name | Index |
| --- | --- |
| Operating Temperature | 5°C to 50°C [40°F to 122°F] |
| Storage temperature | -20°C to 60°C [-4° to 140°F] |
| Dimension | 185 x 30 x 110 mm |
| Weight | 475 gram |
| Power Supply | 5V DC |
| Display | 7 Inch Color LED Display [Touch Screen] |
| Connectivity |  WiFi [2.4GHz] |
| Storage | Micro SD Card + Cloud Storage [AQI dashboard] |
| Mobile App | AQI India [iOS & android] |
| Battery | 5000 mAh rechargeable battery |
Solution Applications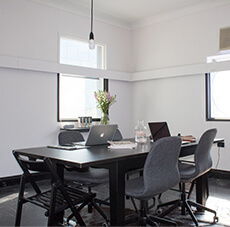 Office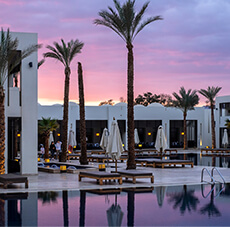 Hotel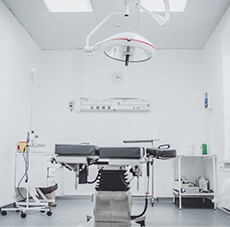 Hospital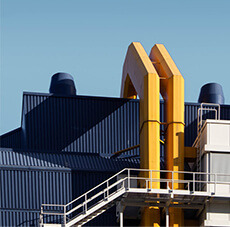 Factory
FAQs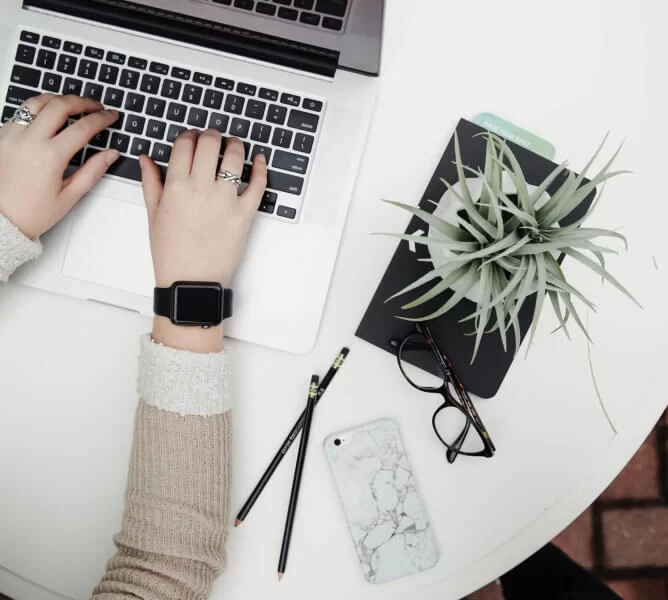 Get In Touch With Us
Contact us for more details about Sensible+ Monitor
Drop a message
You May Also Like Other
Air Quality Monitors