About TATA Steel:
TATA Steel is a multinational steel firm that manufactures and distributes steel products worldwide. TATA Steel plant is situated at the heart of Jamshedpur, which is a significant industrial center in eastern India. The plant has nearly 32,300 employees and is surrounded by several small and medium-sized enterprises, including TATA Motors, TATA Power, and TATA Cummins.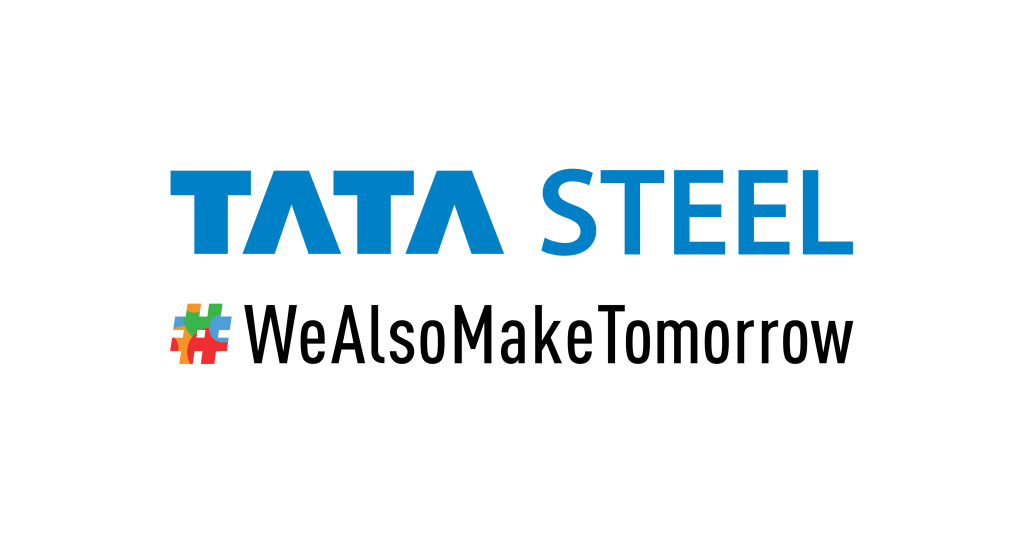 TATA Steel has committed itself to environmental conservation and taking constructive action to combat climate change. They aim to minimize and reduce pollution in their operations. Additionally, TATA Steel regularly monitors, reviews, and publicly reports on its environmental performance as part of its sustainability efforts.
TATA Steel requirements:
Jamshedpur is home to the 1st private Iron and Steel Company in India and the 6th largest in the world. Jamshedpur covers a total geographical area of 149.32 square kilometers. One-fourth of the city is occupied by the TATA Steel Plant. Therefore, they wanted to monitor the air quality in and around its manufacturing plant. The company wanted to measure the extent of air pollution within the area of Jamshedpur by Hyperlocal air quality monitoring.
Monitoring air quality can protect a population of 8.40 lacs people, 11% of whom are children under the age of six, from the adverse impacts of air pollution. This can be achieved by identifying pollution sources as well as aiding in mitigation efforts.
Implementation: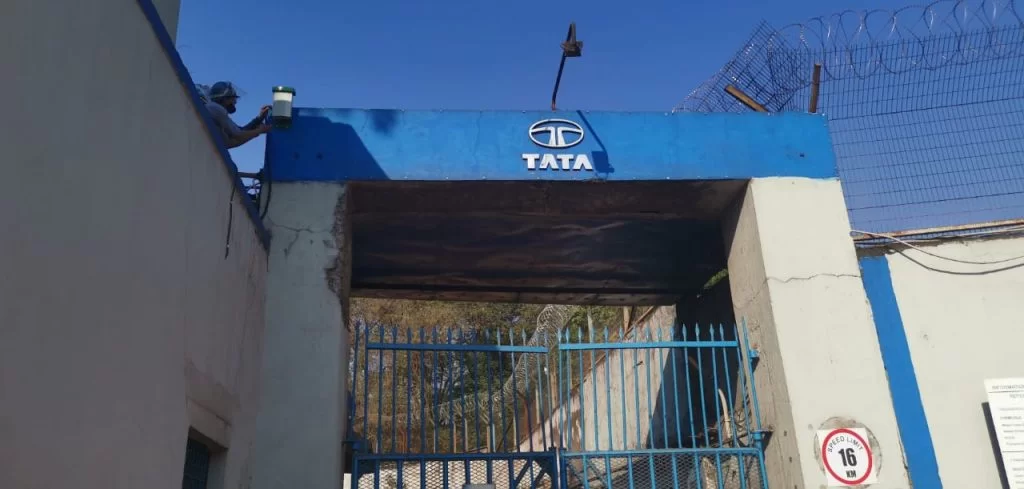 Prana Air, a leading air quality monitoring solutions provider, provided TATA Steel with a total of 80 air quality monitors. 10 air quality monitors that measure parameters like PM, SO2, NO2, O3, and CO. We equipped two of these monitors with weather stations. Along with that, we provided TATA Steel with 70 air quality monitors that come with PM sensors for hyperlocal air quality monitoring. We equipped one of these monitors with a weather station to gather additional data related to the weather changes.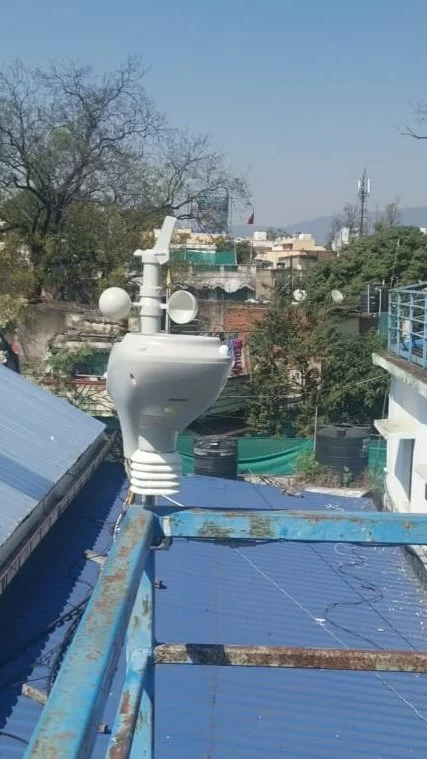 In just 15 days, we managed to complete the installation process for TATA Steel's Fuel and Environment Management system. The installation included real-time API integration and a web dashboard. Furthermore, the dashboard enables monitoring of real-time air quality changes as well as tracking historical data.
About the product:
One of the key products provided by Prana Air was the Ambient Pro air quality monitor. This monitor has parameters like PM, SO2, NO2, O3, CO, TVOC, noise, temperature, humidity, and particle count. Optional parameters include NH3, CH4, and weather station.
Ambient Pro Monitor measures multiple parameters simultaneously and provides accurate and real-time data. One can easily install and operate the monitor, and access data remotely through the AQI dashboard.
Conclusion:
We successfully installed 80 ambient air quality monitors around Jamshedpur for Hyperlocal air quality monitoring. Tata Steel has been able to identify areas of concern and take action to enhance air quality. This further helps with adopting various mitigation methods to reduce pollution emissions since the installation of the ambient air quality monitor. Therefore, such installations throughout the city offer residents access to air quality information. Furthermore, raising public awareness of the necessity of environmental responsibility.
In conclusion, we installed our monitors in Jamshedpur with the support of TATA Steel, and they continue to provide real-time insights into changes in air quality. This data is invaluable in helping to adopt mitigation strategies promptly and effectively.
Installations throughout the city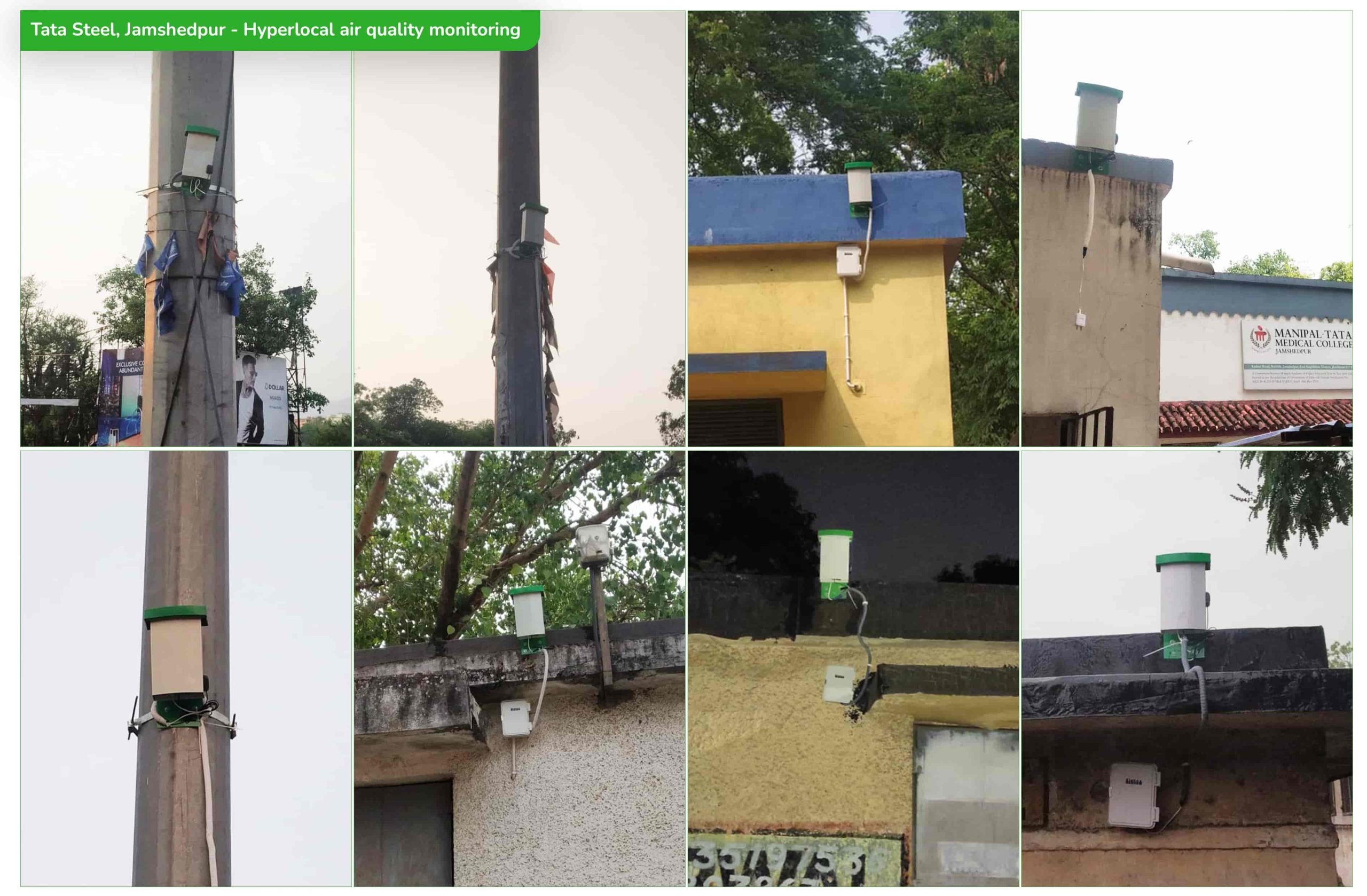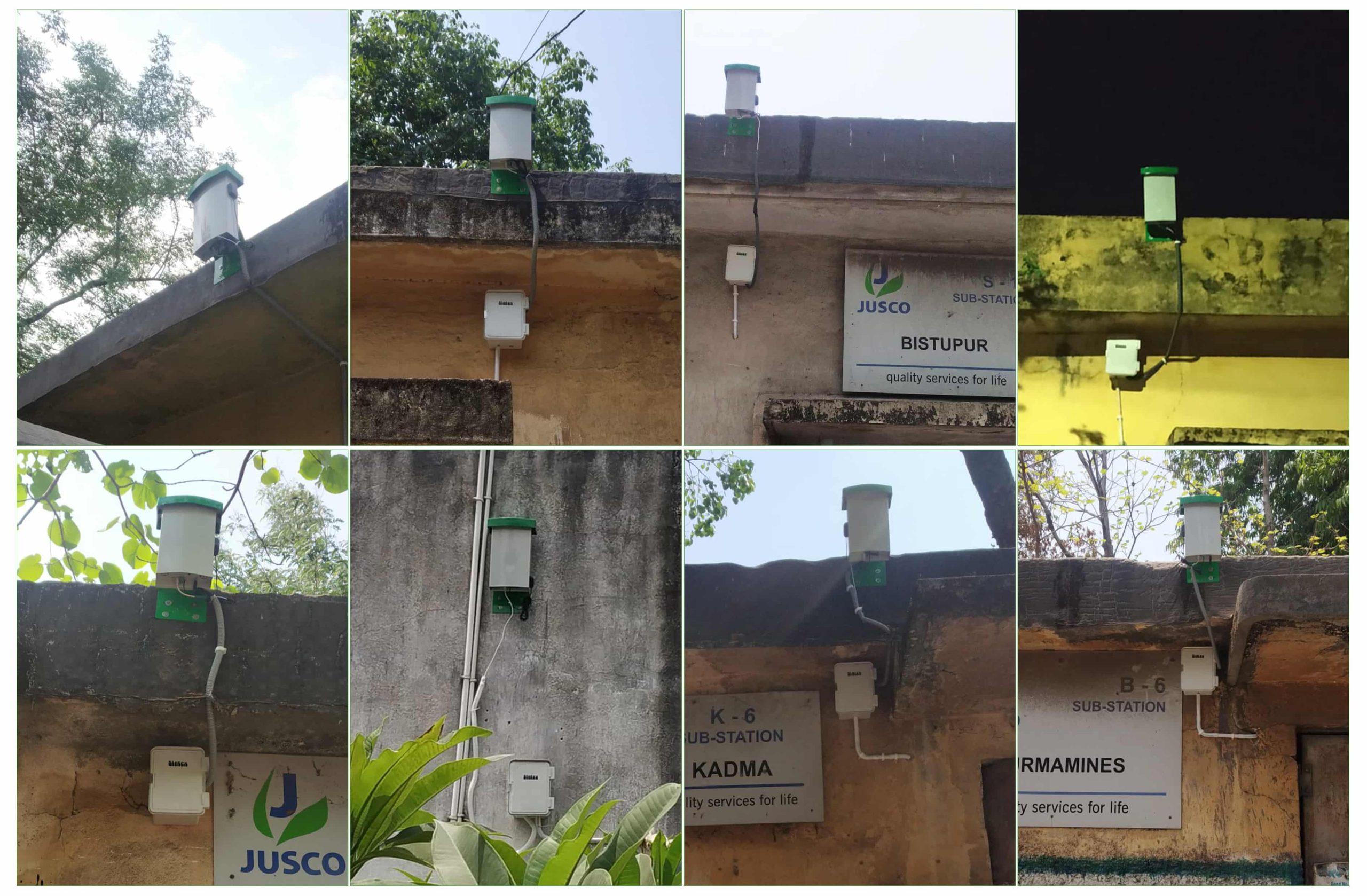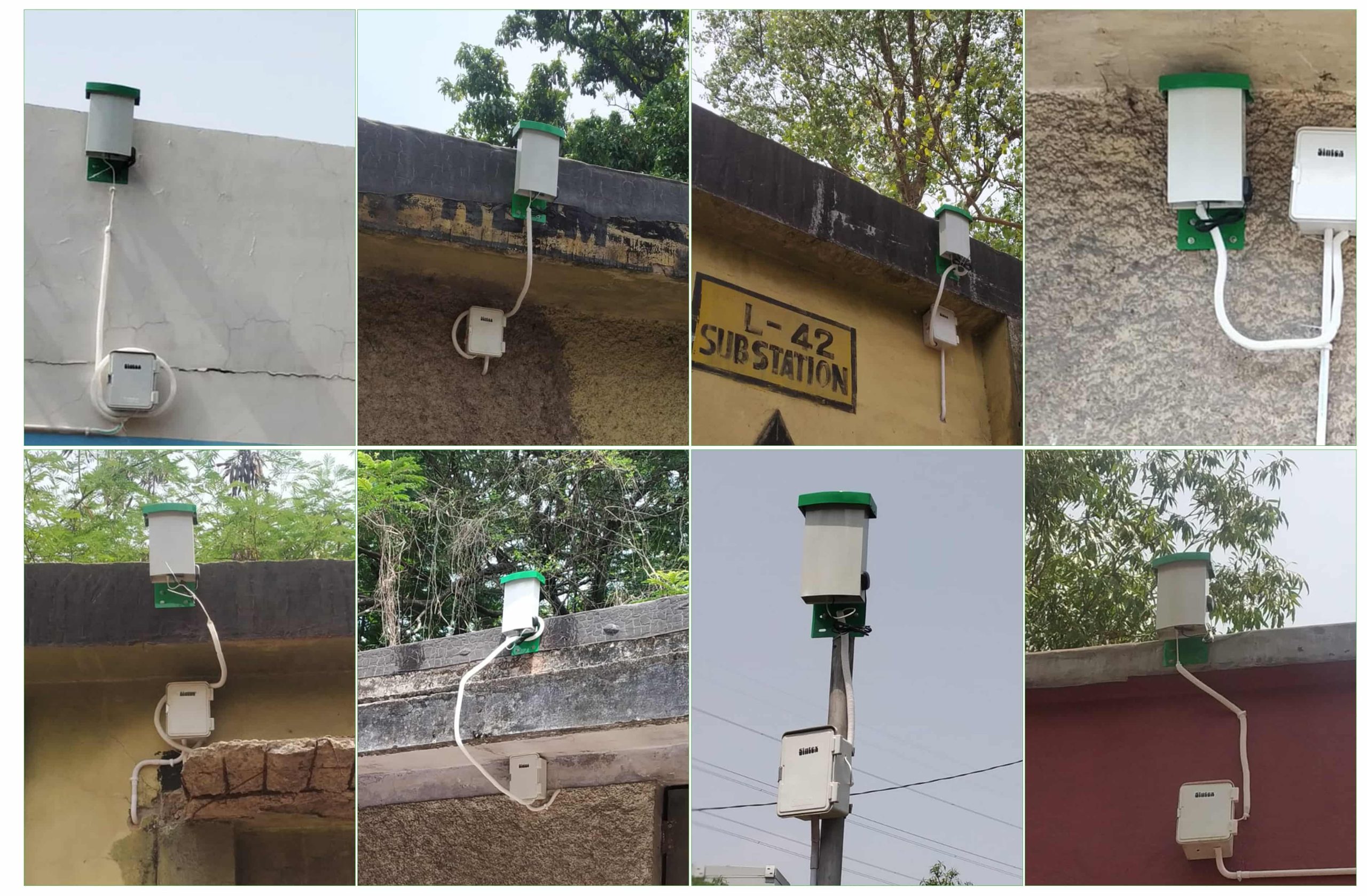 Jamshedpur city monitoring collage