Prana Air is the proud associate of Pacific Golf Estate, Dehradun in making their residential society a more livable space with unpolluted air. We deployed our Ambient Air Quality Monitors at their premises to track the pollution levels in the vicinity.
Background
Air Pollution creates a conspicuous impact on our well-being. Air quality is an integral part of the environment- both indoor and outdoor. It is both a health and comfort parameter. The unprecedented times of the pandemic have underlined the importance of air quality like never before. Various studies have pressed the fact that air can be a crucial agent in the transmission of microbes and air pollution can exacerbate the spread.
Residential societies are majorly prone to the increase in pollutant concentration. The sensitive population including children, pregnant women, the elderly, and the sick are highly vulnerable to elevation in pollution level. This is because they spend most of the time indoors or wandering around the periphery of the complex. Therefore, the indoor and outdoor concentrations of certain pollutants must be in control.
Challenge
Pacific Golf Estate is a residential society based in the exuberant city of Dehradun. The realtors proudly highlight their complex being free of air pollution. However, their claim remained unsubstantiated. There was a lack of reliable data evidence that could demonstrate the difference between the ambient air flowing in the area of the estate and nearby areas.
They were keen on representing the real-time air quality data of their premises to create transparency and faith among visitors for their services.
The Solution
We delivered our Ambient Air Quality Monitor on-site to track the air quality in the residential society of Pacific Golf Estate.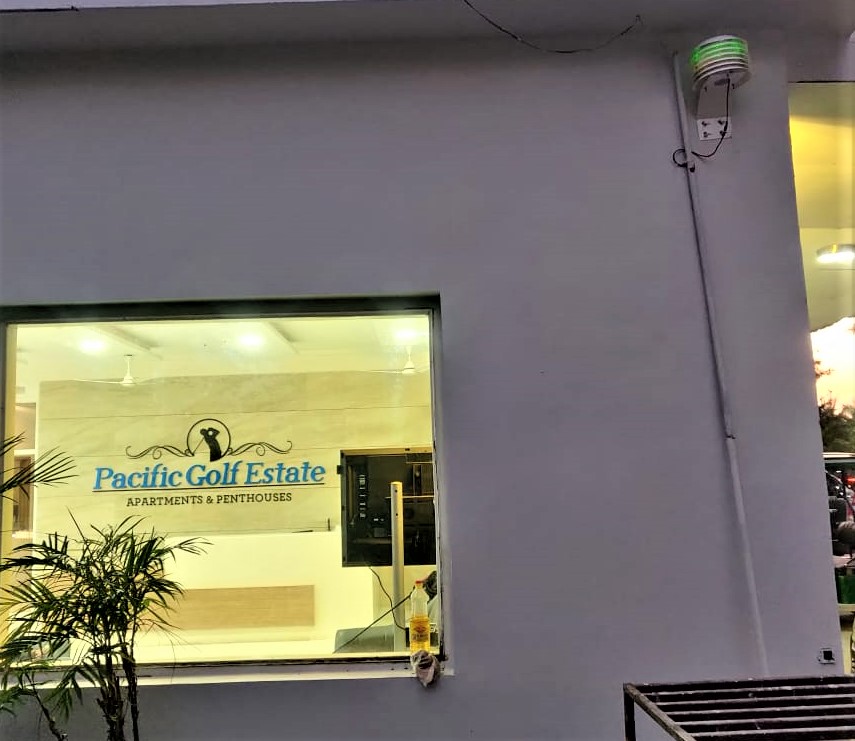 The device contains optical sensors with cutting-edge technology that enables it to accurately quantify air quality parameters. The measurable parameters include temperature, humidity, PM10, PM2.5, and PM1. The real-time data is easily accessible via an exclusive dashboard.
The air quality data is readily retrievable and easy-to-interpret due to the graphical representations available on the dashboard. The residential complex displays the air quality data of the estate along with that of adjoining areas. It depicts the contrast in the stark contrast in the concentration of the pollutants and relieves the guest from worrying about air pollution.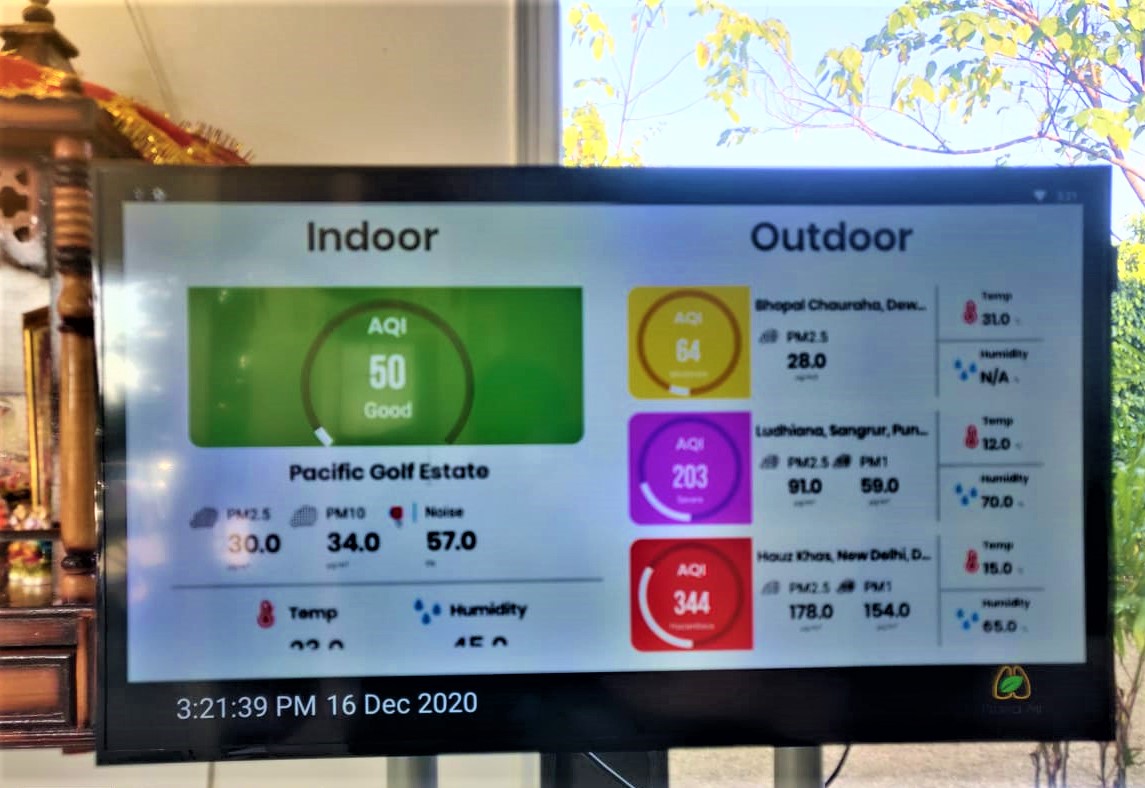 Thus, it vouches for the promise that the hospitality partner made in terms of comfort and health.