Prana Air lent their hand to Mahindra Lifespaces Developers in analyzing the changes in air pollution due to construction at the sites. The deployment would be vital in determining the changes in particulate concentration attributable to construction and demolition activities at the site. It would also be instrumental in the formulation of an efficient action plan.
Background 
Construction and demolition (C&D) activities are principal to urbanization. However, construction activities do not only generate inert waste but also contaminates the ambient air. According to an NCAP report by Delhi Pollution Control Committee (DPCC), construction pollution contribute to 30% of Delhi air pollution.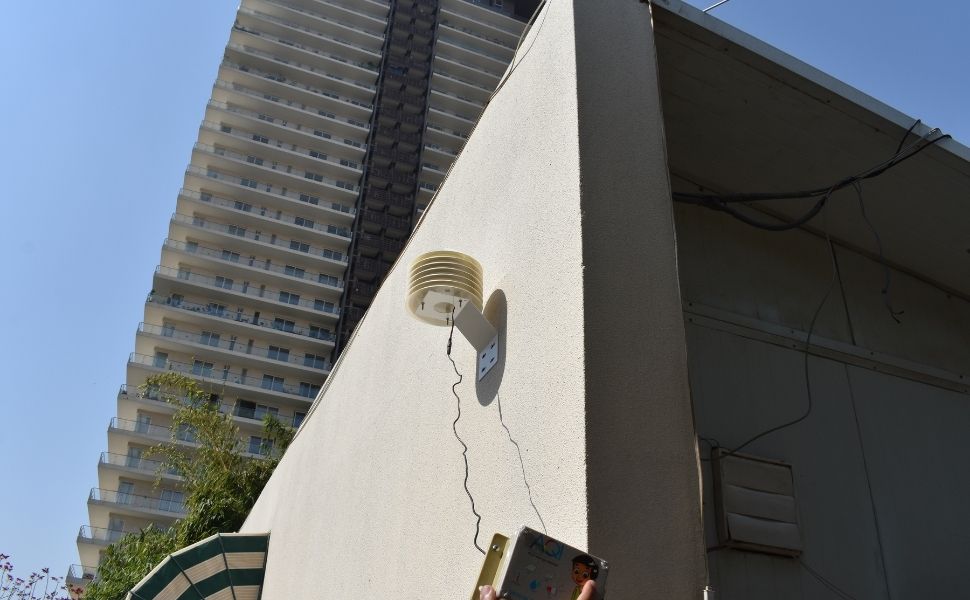 Several construction activities like land clearing, diesel engines, demolition, incineration, and working with toxic material emanate dust and other micro-particulates. C&D proceedings exacerbate the windblown dust problems- also referred to as fugitive dust- onto the proximate roadways that can remain in the air for longer durations.
In India, the construction industry produces almost 10-13 million tonnes of waste in a year. Thus, its effective mitigation is what can effectively lead to a reduction in ambient air pollution levels. 
Challenge of Construction Pollution
Central Pollution Control Board (CPCB) drafted the C&D Waste Management Rules, 2016 that enlist the strategies to mitigate the impact caused by construction & demolistion activities. The construction industry should adhere to these guidelines and adopt the measures suitable to their project site. However, there is a perpetual lack of adherence.
Mahindra Lifespace Developers in their bid to combat air pollution attributable to the construction activities wanted to monitor the actual changes in the particulate concentration on ground zero. It would enable them to authenticate the degree of problem and formulate a precise management plan.
PM2.5 monitor to measure dust pollution due to construction
We delivered our Ambient Air Quality Monitor at the construction site. It would enable tracking of alterations as well as identification of trends in particulate concentrations. 
The device contains state-of-art sensors that enable it to accurately monitor air quality parameters- temperature, humidity, PM10, PM2.5, and PM1. The real-time data is easily accessible via an exclusive dashboard.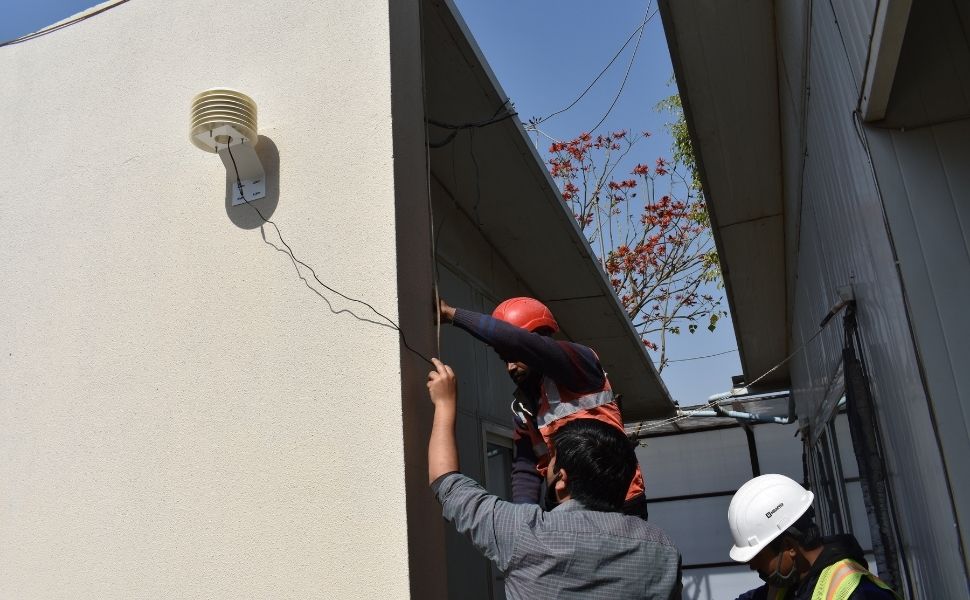 The air quality data is readily retrievable and easy-to-interpret due to the graphical representations available on the dashboard. This would help Mahindra Lifespaces Developers to identify spatial and temporal peaks in the dust concentrations. Consequentially, they will chalk out specific mitigation strategies to combat air pollution due to construction and demolition activities.
---
New Guidelines For Construction & Demolition Activities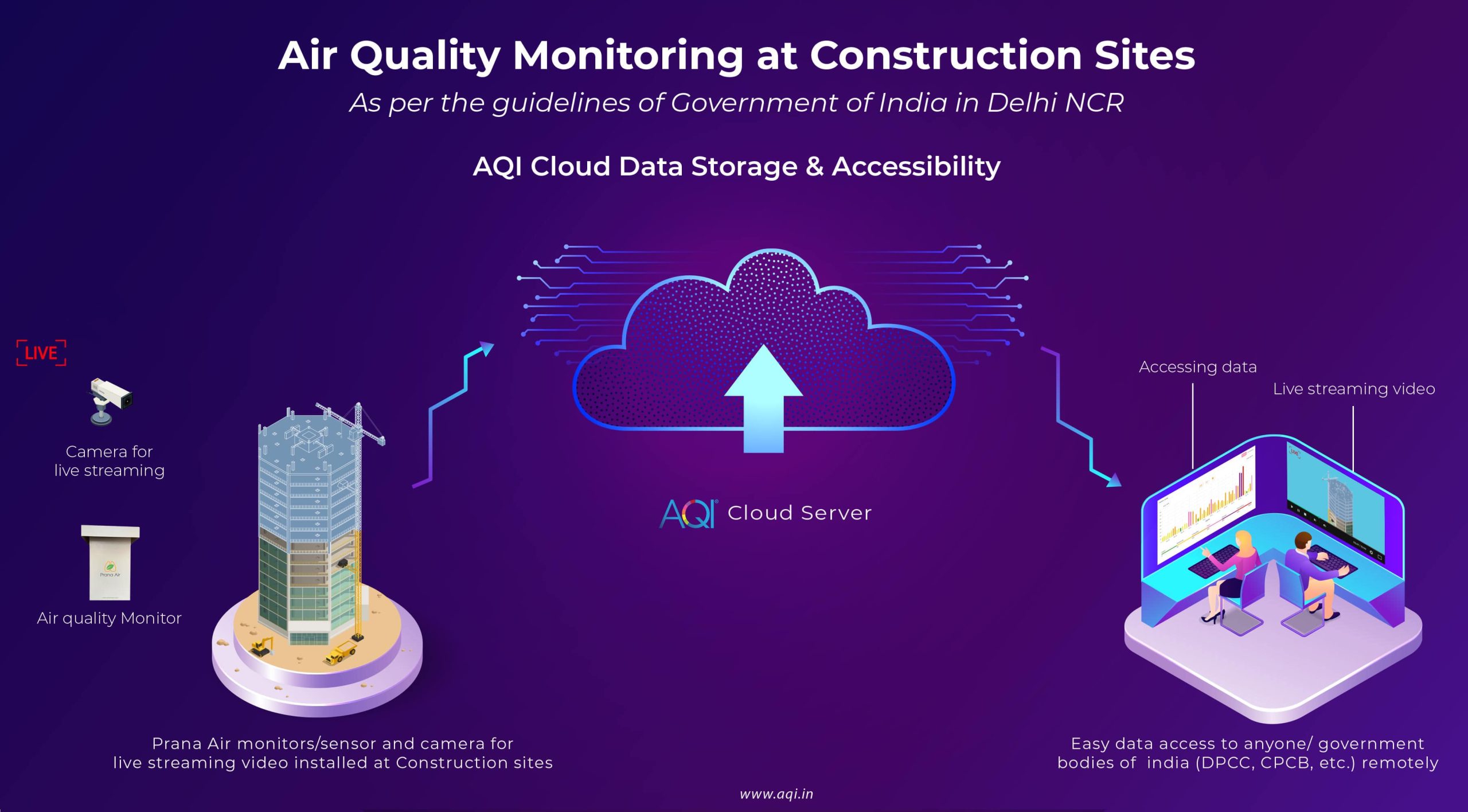 Know New Guidelines By Commission for Air Quality and Management (CAQM) To Measure PM Dust Pollution Due to Constrution
Installation of PM Sensor
Live streaming camera
Web dashboard accessibility