People are finally understanding the value of good air quality, indoors and outdoors. There is no better way to clean your home air pollutants using an air purifier or a humidifier. Air purifier vs. Humidifier is a common topic when deciding which one should they get in the dire need of improving the quality of their home air. 
It is perfectly understandable that people confuse themselves with the two as both the devices offer the best air quality. As much they work best on making your indoor air quality healthier for you, they still have different functionalities.
In this article, we will discuss air purifier vs. humidifier to give you a broader view of both the appliances. 
Air Purifier: What is it, and how it works?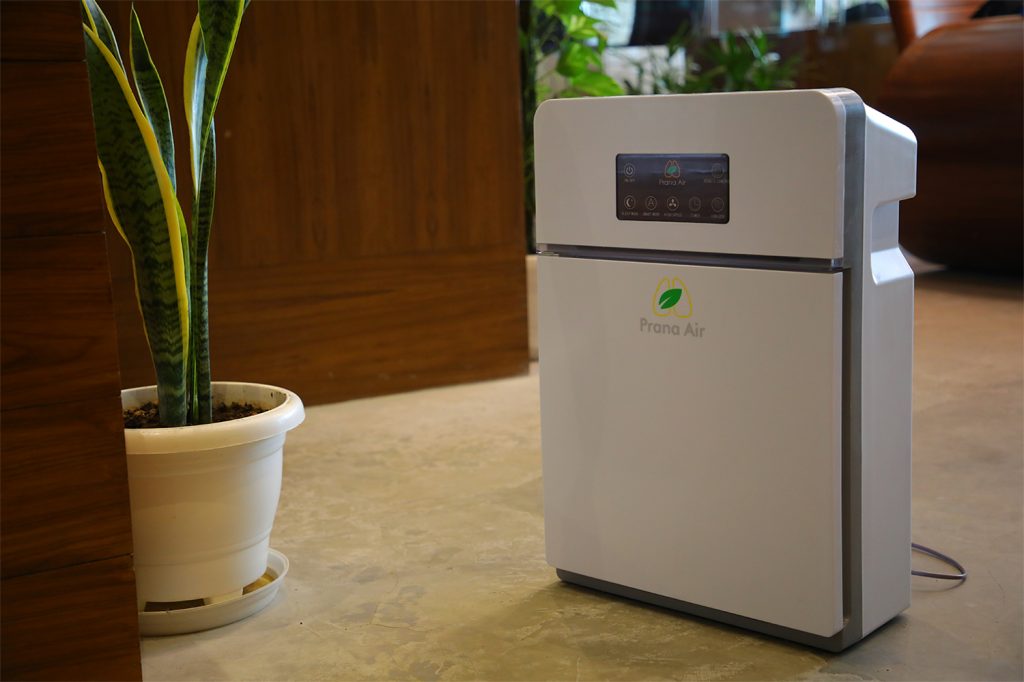 The purpose of an air purifier is to remove various airborne contaminants that are present in the indoor air. It traps and removes the fine quality dust particles that are so minute that human eye can barely see them. It also helps to remove bacteria, allergens, mold spores, pet dander, any foul smell, smoke, and other harmful particles.
When you switch on an air purifier, it starts to suck your indoor air into the machines through a series of filters. These filters are called HEPA filter which has the ability to capture tiny particle up to 0.3 microns. These particles are at times, the real cause to the allergies, asthma and other respiratory conditions. The true HEPA filters can remove airborne pollutants up to 99.97% effectiveness. The air purifiers clean and filters out the pollutants from your indoor environment.
Humidifier: Basics Knowledge and its functionality
A humidifier is a device which works best in adding moisture in the room due to high humidity level. The main function of a humidifier is to pump the water vapor to add moisture back in the air of your room.
Chapped lips, nosebleeds, skin irritation, skin dryness, and persistent coughing are a few symptoms that occur when the indoor environment has too much of humidity. As per the Environmental Protection Agency (EPA) standards, the indoor humidity level must be between 30-50%. Below 30% is too dry, and it can cause severe health issues. Over 50% humidity level can encourage mold growth, dust mite reproduction and mildew in the indoors.
Humidifiers function quite effectively and are most-part self-regulating. There is a little reservoir that holds cold water and dispenses it into a basin. The filter absorbs the water from the basin and then a fan blows air through the moistened filter.
As the air passes through the filter, it evaporates the water. The higher the relative humidity, the harder it is to evaporate water from the filter, which is why a humidifier is self-regulating — as humidity increases, the humidifier's water-vapor output naturally decreases.
Which is better: An Air Purifier or a Humidifier?
Understanding the basics of both the devices always narrows down to the answer to this question. Although, both the appliances have different functions, yet they help clean the environment of your indoors, making the air cleaner and healthier to breathe.
Below mentioned are the conditions when an air purifier and a humidifier work best.
| | |
| --- | --- |
| Air Purifier | Humidifier |
| If you suffer from asthma, allergies, or have any respiratory condition | If you live in a dry and arid climate or indoor environment |
| Decreases the amount of pet dander or allergens present in your home's air | Increases the moisture levels in your home's air |
| Helps in getting rid of household odors due to cooking, pets, smoke, or mold | If you have frequent nosebleeds or sinuses issues, or your respiratory system is aggravated by dry air |
Bottom line: Air Purifier Vs. Humidifier
This article provides a detailed understanding of both the products that help you breathe clean air indoors. There must not be any comparison in both the appliances as they work way different than each other and have different functionalities. However, one can not expect good results from either of the products, if they are utilizing for the purpose different from the devices abilities.
We hope, we were able to provide a complete guide on the much-debated topic: Air purifier vs. Humidifier. If you need a clean air solution for bad air quality indoors and outdoors, visit www.pranaair.com to find the products that suit best for the safety of your family.
To read more blogs, visit Prana Air Blogs.