As India is under a historical lock-down to combat the fast spreading and lethal Corona virus, railways, flights, private vehicles and commercial establishments came to a halt. This halt maybe bad for economy but its proving to be a miracle for the air quality even around the most polluted cities in India.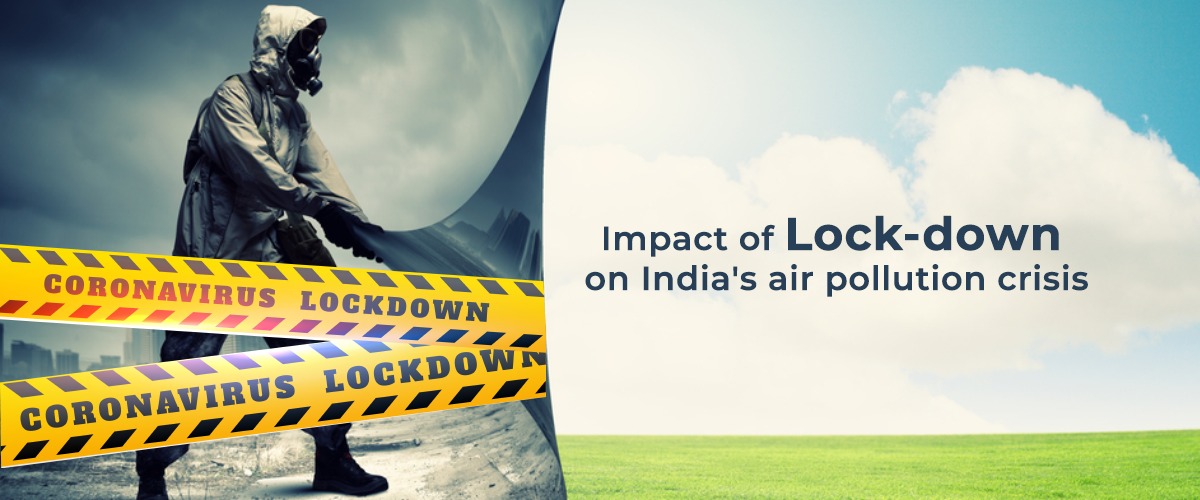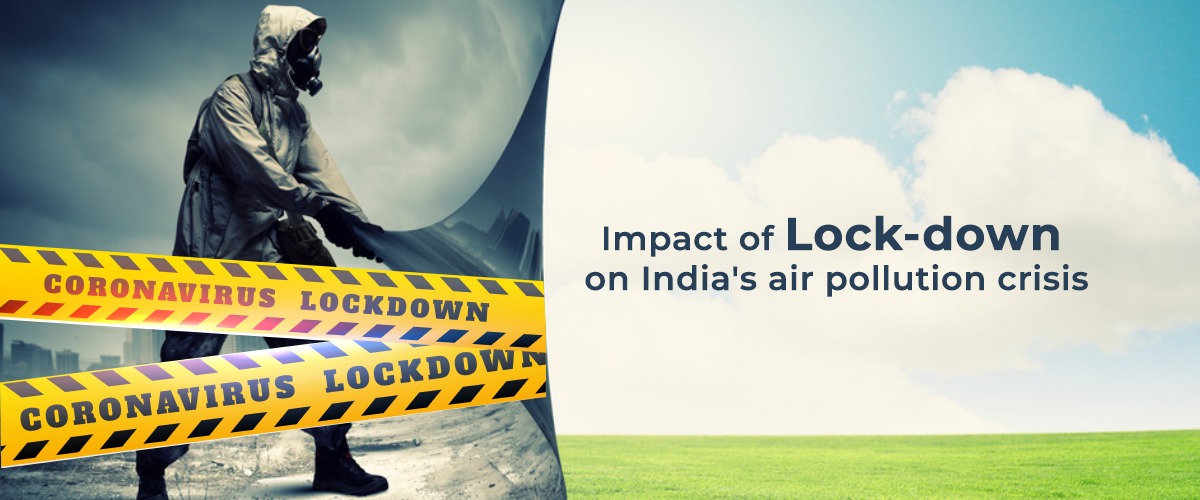 India, home to most of the top 10 most polluted cities in the world is now breathing good to moderate air. This improvement in air quality definitely points to the fact that most of air pollution is largely due to human activity. Delhi, an union territory, which has been trying to cope with the alarming levels of air pollution by installing smog towers and water sprinklers is suddenly pollution free.
Data from www.aqi.in proves the theory that within 3 days of lockdown, the air around most parts of Indian cities started to improve.
AQI which was averaging at about 147 (Poor) in the month of March saw a sudden decline in the month of April and went down to an average of 70 (Moderate).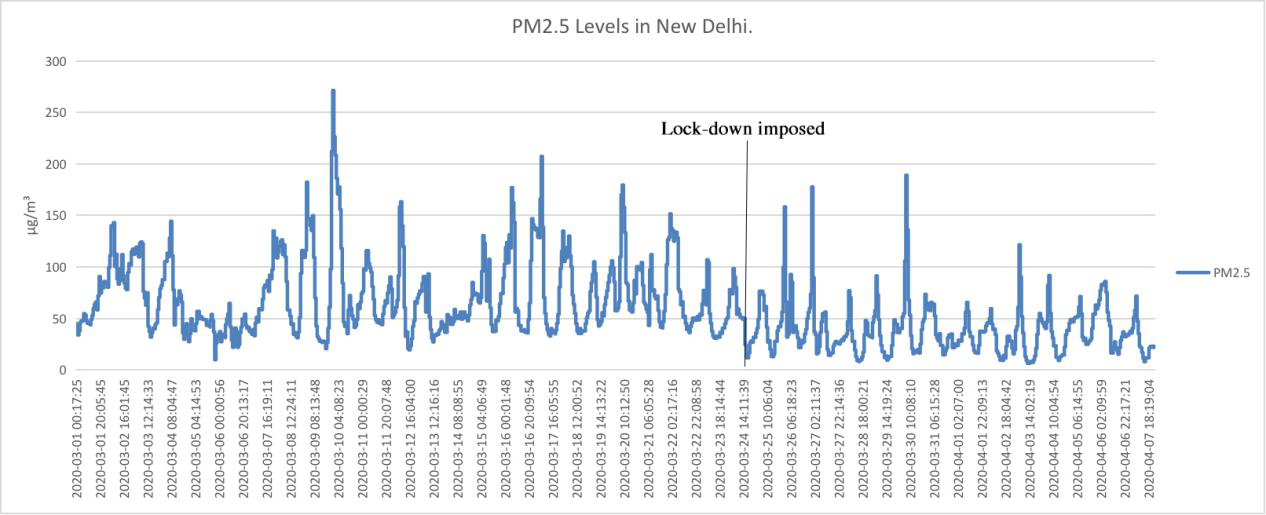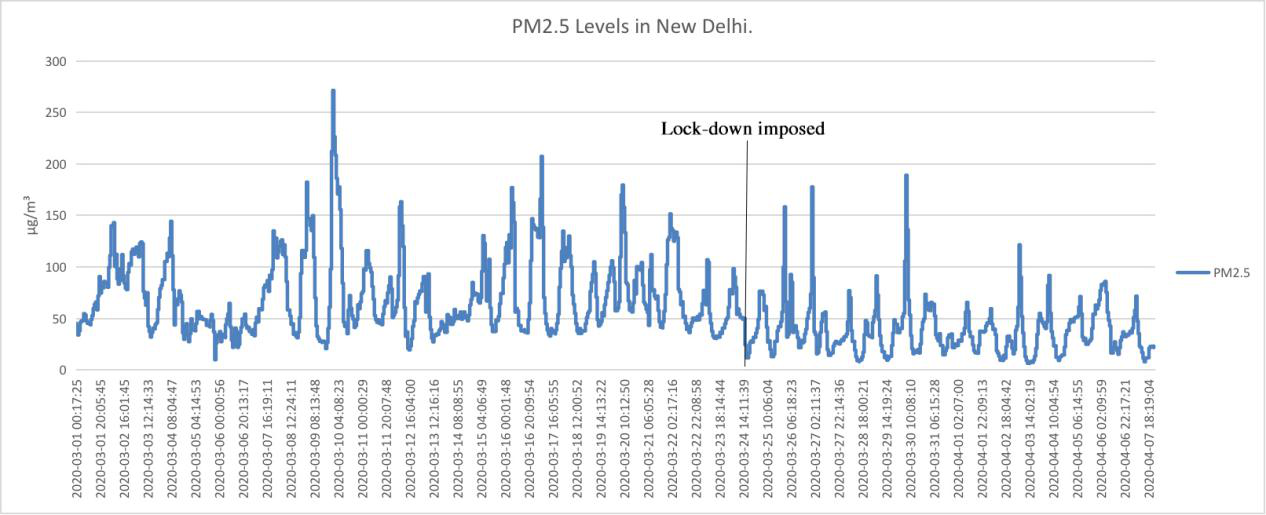 Data courtesy: AQI India (www.aqi.in)
Studies have suggested that air pollution can adversely affect pneumonia patients which is the most prominent symptom of COVID-19 virus. People who contracted COVID-19 show difficulty in breathing and in that scenario high concentration of pollutants like PM 2.5 can highly and negatively impact breathing.
Twitteratis were seen sharing pictures of blue skies during the lockdown and we all saw the pictures where you could see the snow covered Dhualadhar Ranges of Himachal Pradesh visible for the first time from distant Jalandhar rooftop.
We get clean air, but at what cost! #DelhiAir pic.twitter.com/d4YcyQIAj9

— Jyotsna Sharma (@DelhiWaali) March 28, 2020
This will bring some more smile for Delhi.

Via @AQI_India @AdityaDubey2003 @DelhiBreathe @yamunajiye @Lavendermist15 @mishikasingh @pallaviti @anishUCD_its @MistSunny @MRTB_India @DrRMakhija @DelhiBreathe @earthphysician @EnvDrJohnG @icareforlungs @reviewndwriteup pic.twitter.com/ilgkdYWD7l

— Live Delhi (@LiveNewDelhi) March 24, 2020

This low level of AQI is certainly going up once the lockdown is lifted but this has proved to be a great experiment on how India can tackle its battle with air pollution by limiting activity on bad air days.[/vc_column_text][/vc_column][/vc_row]