There are so many air purifiers available in the market. However, finding one of the best air purifiers in India involves many factors to consider like cost, design & technology. Nowadays, the air purifier is becoming one of the necessities of a household. Prana Air's – Air Purifier is one of the best air purifiers in India 2018.
Why is it one of the best air purifiers in India?
Cost: It is a reasonable price as compare to other competitors in the market:
Design: A safe and comfortable environment is what everyone wants in their home. But most of the times, the air you breathe indoors is as dangerous as outdoor, if not worse. So, that's why Prana Air designed an effective – and affordable – solution as Air Purifier that will keep you and your family safe, all year long.
Technology: Filtration Technology: The purifier also has HEPA filter which can remove bacteria, viruses and other unwanted small particles.
The efficiency of Filter: The efficiency of HEPA filter is 99% filtration of PM2.5.
High-performance air purifier comes with a Clean Air Delivery Rate (CADR) of up to 334 m3/h – just the right rate to ensure your home environment remains safe and comfortable.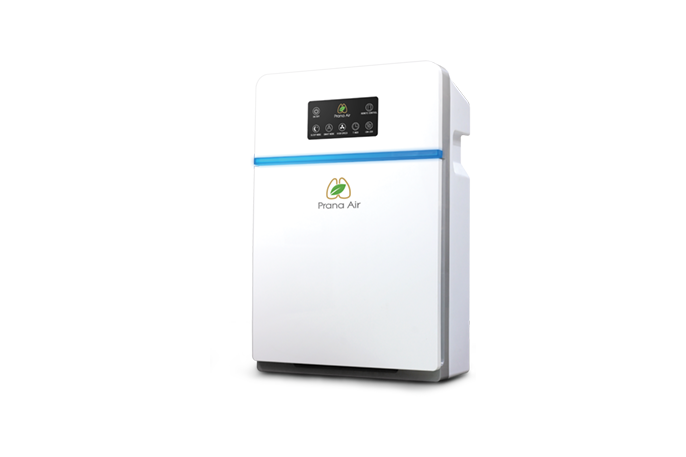 Product Description:
| | |
| --- | --- |
| Colors | white |
| CADR (particulate matter) | 334 m3/h |
| CADR (formaldehyde) | 200 m3/h |
| H1N1 virus filtration | 99.05% |
| Bacteria filtration | 99.05% |
| PM2.5 filtration | 99.05% |
| Frequency | 50 Hz |
| Weight | 6.5kg |
| Voltage | 220 Volts |
| Cord length | 1.5m |
| Noise | 20.5 – 51 db (A) |
| Dimensions | 450x230x660 mm |
| Power | 47 W |
| Coverage area | 24-41 m2 |
| Price | 8990 INR |
 Purification Process of Air Purifier:
Primary Filter: First stage of the purification process. Filters large particles like dust, hair, etc., significantly improving the life of the HEPA filter.
HEPA Filter: Second stage of purification. The HEPA filter removes bacteria, viruses and other small particles, such as allergens, mold, PM0.3, PM10 and PM2.5. The 99.05% efficiency range of this filter relies on a combination of three mechanisms to trap the particles.
Activated Carbon Filter: This layer is made of small pieces of carbon that have been treated to be extremely porous: it allows the chemical reaction between the activated carbon and organic compounds in the air, making them stick to the filter.
The Air Purifier has a remote control feature which allows the user to use the device from a remote place. So, this feature enhances the user experience of the appliance wherever you go. Furthermore, you can control the air purifier. It can be used in many places like home, school, college and office.
Also Read:  BENEFITS OF AIR PURIFIER FOR INDOOR AIR POLLUTION